Where does your big moment documentation begin and how far it extends? Is it someplace between anticipation and the last woop of the wedding party, or does it go on to the day after, at say… brunch time? The record of extraordinary occasions where you come together, join your lives, celebrate, and live it up may feel like a passing flash, but since it is one that lasts a lifetime, you deserve white-glove photography services!
This Year's Destination Wedding Agenda
CRETE / SPETSES / ATHENS RIVIERA / MILOS / RHODES
ATHENS RIVIERA / SYROS / CHIOS / ROME / IOS / FLORENCE
SANTORINI / MYKONOS / ATHENS RIVIERA / ATHENS / PELOPONESSE / ROME / PAROS / NAXOS / THESSALONIKI / PORTO CHELI / HYDRA / CORFU / SIFNOS / KASTELORIZO
SIFNOS / RHODES / ATHENS RIVIERA / SPETSES
CORFU / MYKONOS / PAROS / SANTORINI / ATHENS RIVIERA / SOUTH PELOPONNESE / MONEMVASIA / IOS / ZAKYNTHOS
ATHENS / SIENNA / PARIS / ATHENS RIVIERA
Favourite Moments
My couples love to carve their own unique paths across Greece and beyond to seal their love!
Here are some favourite moments captured in the line of their beauty!
Bach-party IG-worthy shots ?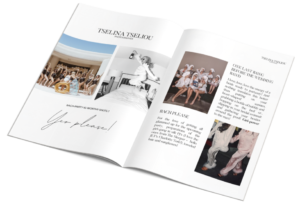 Life's a (bach) party !
Time to get this bridal bash started! Should you choose a weekend of island hopping, a lovingly planned, fun-filled day off with your BFFs, or a hen-party where you can relax with your girls, you'll find everything you need for your bachelorette IG- WORTHY shots in this complimentary download!
IT'S REEL LOVE
FOLLOW TSELINA TSELIOU ON INSTAGRAM